Image

The Best Pest Control in Nebraska & Iowa
100% Satisfaction Guarantee
Residential Pest Control in Nebraska & Iowa
Dealing with a pest infestation is exhausting, taking time and money away from you. Luckily, there's no need to tackle an infestation on your own because Midwest Pest Control has your back! Our pest control treatments are pet and eco-friendly, protecting your home and your family.
Our exterminators will protect you against:
Ants
Spiders
Flies
Mosquitoes
Cockroaches
Rodents
Bees and Wasps
Earwigs
Centipedes
And many more!
Eco-Friendly Pest Treatments
Whatever your pest infestation may be, we have the solution you need! For every service, we use reduced-risk products that are quick-acting, targeting existing pests in and around your home. When treating the interior of your home, our state-certified exterminators use environmentally conscious pest control products! 
Ant Control in Nebraska & Iowa
Many of us have found ants crawling on our counters, along the walls, or in our pantries—that's why Midwest offers comprehensive ant control services! Our treatments target carpenter ants, sugar ants, and more by treating both the inside and outside of your home. 
Our ant control services include:
Spreading a granule in the grass around the perimeter of your home.  
Using a specialized Termiticide formula that cuts down on the ant colonies.  
Using a non-repellent spray that is designed to have ants take the treatment back to the colony to kill off the colony.  
Placing ant gel bait in the cracks and crevices that the insects take back to the colony to help take care of the entire colony.  
Your Satisfaction Guaranteed!
At Midwest Pest Control, our pest control experts in Omaha want to provide you with a service you're happy with. We are a family-owned pest control company and consider our professional relationship with you an ongoing and personal one. If you are ever unhappy with our pest services, our exterminators will return to your home for free re-treatment. Your satisfaction is our guarantee! 
Image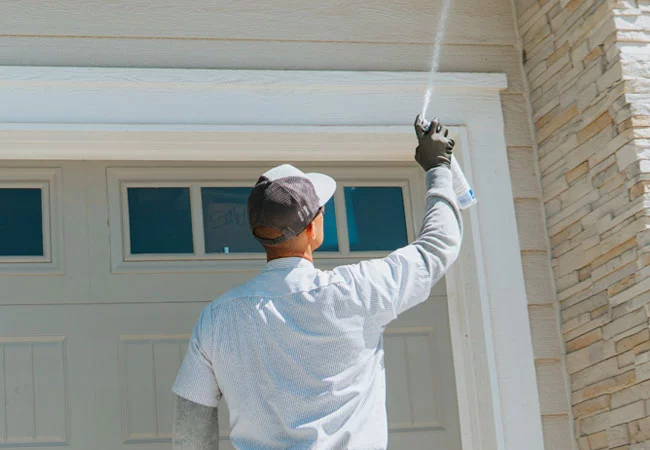 LEARN MORE ABOUT US
The Premier Pest Company In Omaha & Surrounding Areas
Midwest is proud to provide the greater Omaha areas with professional treatment that's safe for all families and homes. We service the following places:
Image