Image
Pest Control with Satisfaction Guaranteed in Des Moines
What kind of problem are you having? Select all that apply.
Pest Control in Des Moines
Few people schedule in to deal with a pest infestation. So when bugs or rodents take refuge in your home, it can be a serious headache. That's why it's so important to trust our experts in pest control, saving you time and hassle.
Partnering with us for professional pest control in Des Moines includes:
A detailed pest inspection to get to the root of your problem.
Reduced risk and eco-friendly products that keep your family and the environment safe.
A satisfaction guarantee on getting rid of pests.
The courteous and attentive customer service that you'd expect from fellow Midwesterners.
A home as it should be—without pests!
Free Quotes on Any Pest Control Service 
As a family-owned and operated company, we strive to support and serve the community as much as we can. We offer free quotes on all of our services because we want you to be in the know before starting a service. 
Image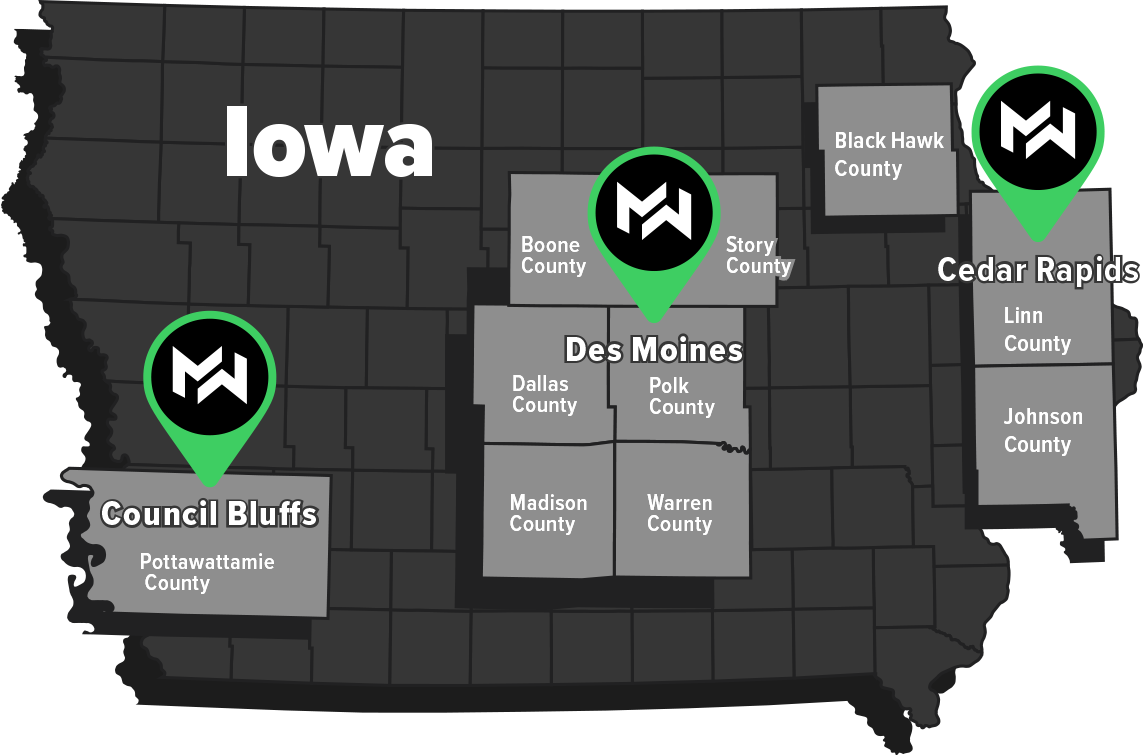 Rodent Control in Des Moines
Have you noticed rodent droppings in your cabinets or holes chewed through the walls of your home? These are signs that you may have rodents in your home. Midwest Pest Control is here to help! Rodents can cause damage to your home and carry diseases that can be dangerous to you and your family. Our exterminators in Des Moines are experts at getting rid of rodents from your home and preventing them from reentering during the time between treatments. 
Rodent control services by our team will include:
Comprehensive rodent inspection by our state-certified rodent exterminators to determine where within your home, rodents may reside. 
A curated treatment plan unique to your home's needs. 
Bait installation to help prevent further rodent infestation.
Free retreatment if you are not satisfied with our service.
Image