Image
Save $50 on Personalized Pest Control in Omaha
What kind of problem are you having? Select all that apply.
Pest Control in Omaha
No one wants to find creepy crawlies in their home, which is why we understand that you want them gone—and fast. That's where our team of local experts comes in. As a locally ownered and operated pest control company, our experienced exterminators know the area and know how to ensure your family's continued protection from pests such as:
Spiders
Wasps
Bees
Ants
Cockroaches
Rodents
Voles
Moles
Silverfish
Earwigs
Millipedes
And more!
Image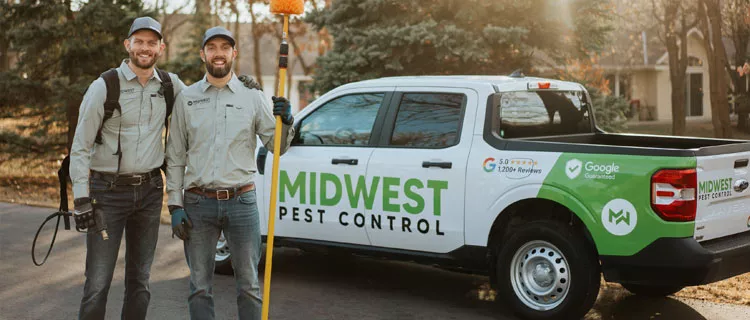 Image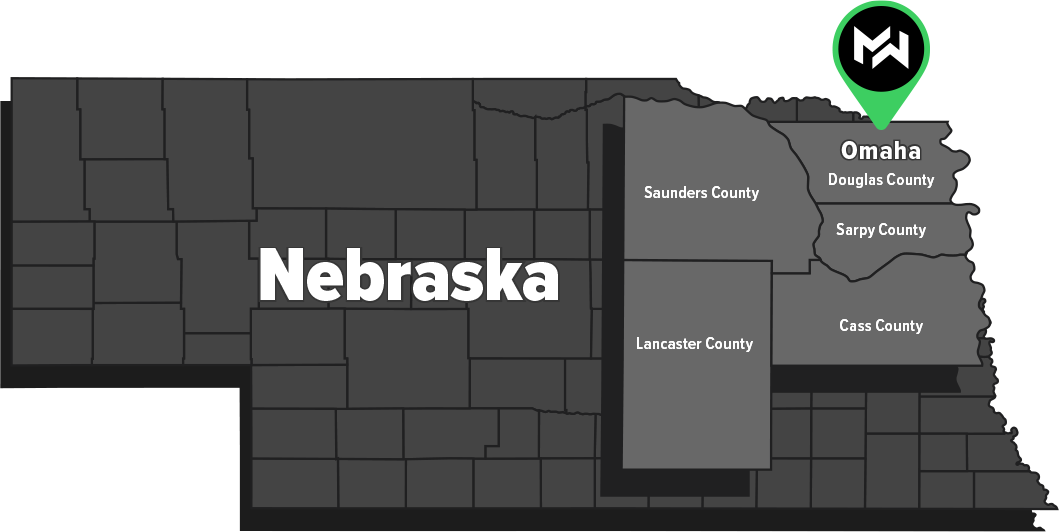 Lasting Results With Comprehensive Treatments
Our Omaha exterminators provide targeted interior and exterior treatments to get you the comprehensive protection you need. We provide services including:
A comprehensive inspection of your property conducted by one of our trained exterminators to assess the severity of your infestation.
Pet and eco-friendly interior treatments to ensure the safety of you and your family.
Minimally invasive exterior treatments to prevent pests from entering your home in the first place.
A follow-up visit 30 days after your initial service to re-inspect and re-treat, as needed.
Quarterly inspections and treatments for effective, long-lasting pest control protection.
Free re-treatment if you are not satisfied with our initial service.
Image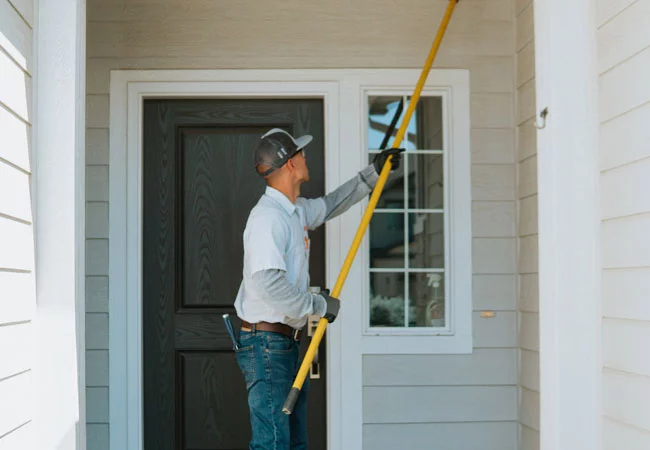 Mosquito Control in Omaha
The secret to achieving long-term mosquito control is recurring treatment, which is why we offer a monthly fogging service that provides year-long relief. Our service treatments remove all mosquitoes currently plaguing your yard, as well as preventing them from breeding and infesting your property in the future!
When you partner with us, our mosquito exterminators will:
Conduct an inspection to identify all breeding grounds and infestations.
Use reduced-risk products for safer and more effective mosquito control.
Treat and inspect your property monthly for added protection.
Offer full protection 6 months out of the year, when the insects are most active.
Re-treat in the unlikely event that you are not happy with our service.
Rodent Control in Omaha
When mice or rats enter your home, they not only get in your pantry and chew on your furniture and wires, but can carry a host of diseases with them, putting you and your family at risk. We offer rodent control that's comprehensive, family-friendly, and based on a highly effective treatment plan!
When you work with us to free your home of rats and mice, you can expect: 
Professional service from a state-certified rodent exterminator. 
A full inspection of your home to find all points of entry and indoor hiding places.
Interior treatments that are pet-friendly and safe for your family and your home.
Set-up bait stations and traps in your home to keep rodents out long-term.
Remove all rodents that are currently infesting your home.
Return for free re-treatment if you are unsatisfied with our service.
Ant Control in Omaha
Typically found in and around your kitchen, ants are attracted to even the smallest amounts of food, and once they're inside, they can be tough to deal with by yourself. Instead of wasting money on unreliable and expensive DIY solutions, invest in a proven treatment that actually works!
Our ant control in Omaha includes:
A thorough inspection of your home from a local ant exterminator.
Granular exterior home treatments to prevent ants from getting inside. 
Colony-eliminating sprays for complete ant removal.
Gel bait traps strategically placed near infested areas.
And more!
Eco-Friendly Ant Treatments
So often, our go-to solution for an ant infestation is to reach for a spray can and go to town. While this may provide temporary relief, it risks exposing your loved ones to harsh and potentially dangerous chemicals. At Midwest, we do things differently, using only family and eco-friendly products in your home. Our ant control service works like a dream while still keeping your family safe, so get started now with your free quote!
100% Service Guaranteed for Peace of Mind
At Midwest, we believe in reliable and affordable service—that's why we have a 100% satisfaction guarantee in place to back you up. We make sure you get the treatment you need for efficient, long-lasting pest control! If critters return between scheduled treatments, one of our exterminators will return and re-treat your property at no additional cost to you.
Image