Image
Save up to $50 on the Best Pest Control Services in Waterloo
What kind of problem are you having? Select all that apply.
Pest Control in Waterloo
Are you tired of dealing with a never-ending pest infestation in your home? Look no further than Midwest Pest Control for all your residential pest control needs! Our team of expert exterminators specializes in residential pest control and is ready to handle any pest problem you may have. We offer recurring pest control services to ensure that your home stays pest-free all year round. 
Our team of expert exterminators is dedicated to providing you with effective and efficient solutions to eliminate common household pests such as:
Ants
Roaches
Spiders
Silverfish
Fleas
Moths
And much more
Family-Friendly Treatments 
With our pet and eco-friendly pest treatments, you can rest assured that your family and pets will be safe throughout the process. Don't let pests take over your home any longer, trust the professionals at Midwest Pest Control to get rid of them for good. Call us today for a pest inspection and take the first step towards a pest-free home.
Image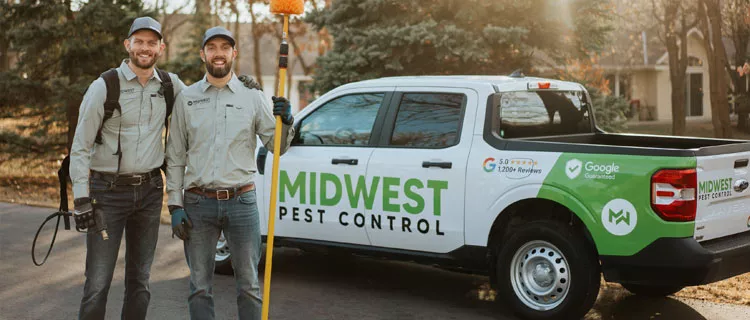 Image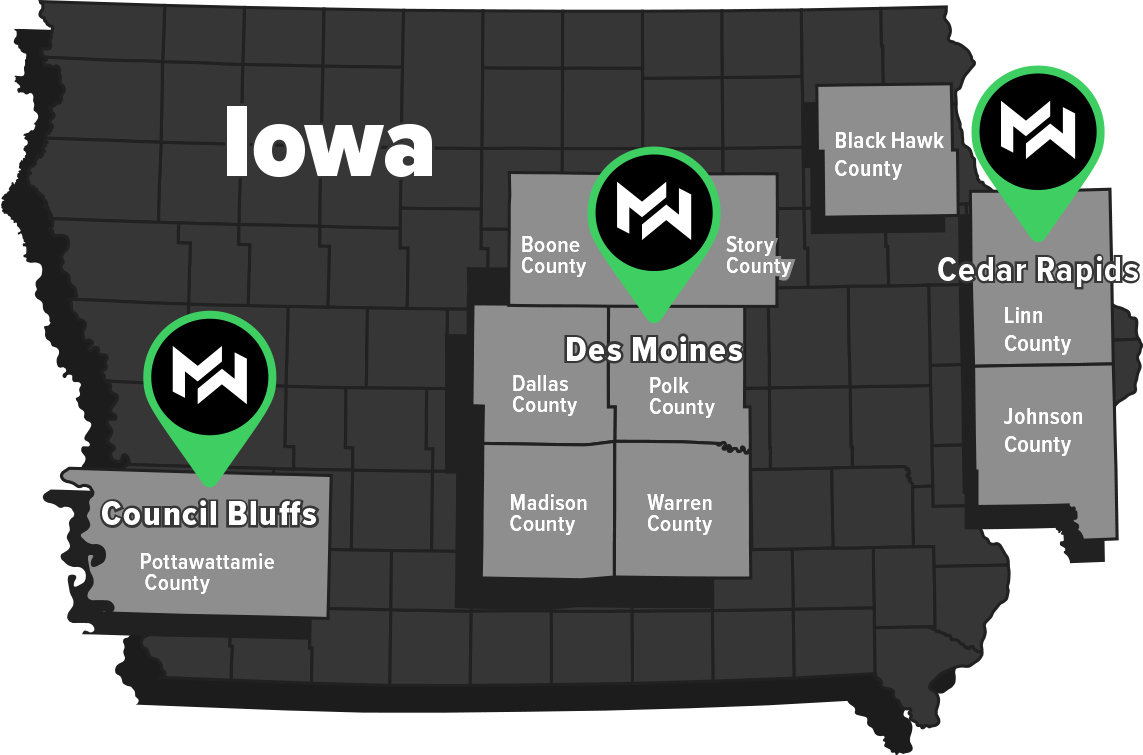 Rodent Exterminators in Waterloo
When it comes to pests, rodents can wreak havoc on your home, causing extensive damage and posing health risks. At , we specialize in rodent control services that deliver quick and long-term results, leaving your family protected year-round. With a team of certified rodent exterminators and state-of-the-art techniques, we are committed to providing you with a top-notch service that effectively eliminates rodents and prevents their return.
Our comprehensive rodent control services in Waterloo include:
Free rodent inspection: Our professionals will conduct a thorough inspection of your property to identify areas of infestation and entry points.
Rodent exclusion: We create a custom treatment plan to protect you and your family from future infestations.
Exterior rodent baiting: We strategically place bait stations around your home to prevent rodents from entering.
Interior trapping: If rodents have already made their way inside, we use minimally invasive trapping methods to remove them.
Recurring or one-time service: Choose the option that suits your needs and budget.
Satisfaction Guarantee
We are dedicated to providing you with a rodent control service that exceeds your expectations. By utilizing innovative methods and highly rated products, we ensure your complete satisfaction with our service. Don't let rodents take over your home and compromise your family's health. Choose Midwest Pest Control in Waterloo for comprehensive and reliable rodent control. Contact us today for a free inspection and take the first step towards a rodent-free home!
Mosquito Control in Waterloo
When it comes to dealing with mosquitoes in Waterloo, IA, DIY methods may provide temporary relief, but they are not sustainable or effective in the long run. That's where our professional mosquito control services at Midwest Pest Control come in. We offer quick-acting and long-lasting solutions to keep your property mosquito-free.
Our mosquito control treatments in Waterloo include: 
Free inspection: Our professional, state-certified mosquito exterminators will thoroughly inspect your property to identify potential breeding areas and assess the land.
Larvicides in targeted areas: We use family-friendly products to ensure minimally invasive service while effectively eliminating mosquito larvae in areas where they are most likely to breed.
Mosquito traps: As part of our recurring mosquito control service, we strategically place mosquito traps to capture and eliminate adult mosquitoes, significantly reducing the mosquito population on your property.
Call our mosquito exterminators today! 
Save $50 On Mosquito Exterminating Services 
Don't let mosquitoes ruin your outdoor enjoyment. Experience the difference of our professional mosquito control in Waterloo and enjoy a mosquito-free summer. Sign up for our Home Defense pest control package today and receive $50 off your initial treatment. Contact us now to schedule your free inspection and take the first step towards a mosquito-free environment.