Image
Get $50 Off Guaranteed Pest Control in Bellevue
What kind of problem are you having? Select all that apply.
Pest Control in Bellevue
Few things can rob you of your peace of mind like a pest infestation. Here in Nebraska, rodents, ants, bees, and countless other creepy crawlies can pose a large threat to the safety and appearance of your home. As a local family-owned pest control company, our team at Midwest Pest Control believes in going above and beyond to provide the best family-and-pet-safe pest control in Bellevue. Our treatments utilize reduced-risk products in order to provide solutions that quickly eliminate pests—without harming your loved ones or our planet.
 Our trained expert Bellevue exterminators can handle any of the following with ease:
Ants
Spiders
Flies
Mosquitoes
Cockroaches
Rodents
Bees
Wasps
Earwigs
Centipedes
And many more!
Guaranteed Pest Control 
You shouldn't trust the safety of your home and family to just anyone. With Midwest Pest Control, you'll have the benefit of working with a team of Omaha state-certified pest technicians who know the ins-and-outs of pest control in Bellevue better than anyone. We are so certain that our treatments are the final answer to your pest problems that we guarantee it: in the event that your pests return between treatments, you can always call us for a follow-up service at no additional cost to you!
Image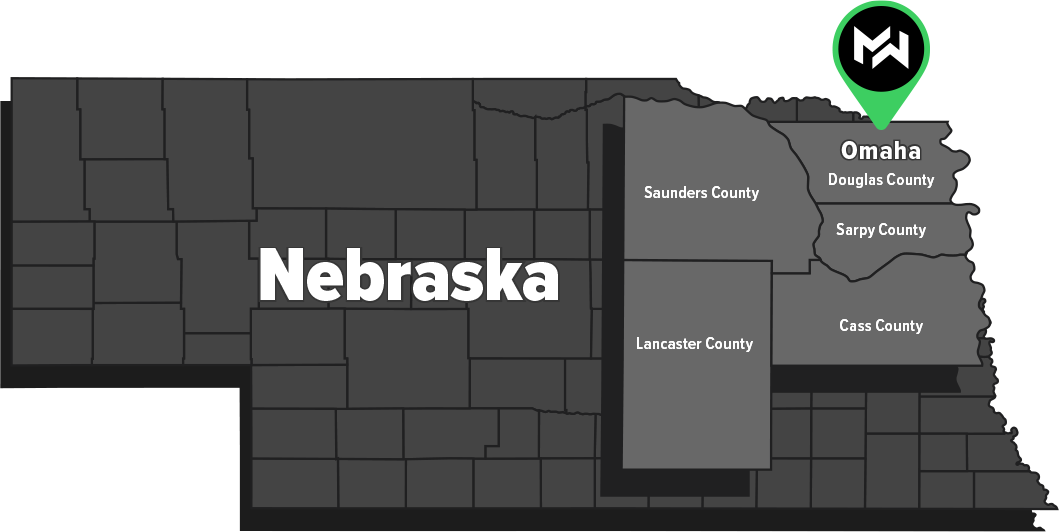 Ant Control in Bellevue
Ants can track their way into your home faster than you expect, marching over counters and collecting crumbs from your pantry. At Midwest Pest Control, our ant treatment services in Bellevue target multiple species found right here in Nebraska. Our exterminators specialize in removing carpenter ants, sugar ants, and more through exterior and interior treatments of your home. 
Our ant removal services in Bellevue include:
Exterior treatments around your home's perimeter to prevent future colonies from coming inside.
A Termiticide formula specialized to reduce ant colonies.
Non-repellant spray designed with the way ants communicate in their colony system in mind. As the ants take the treatment back to the colony, the rest of the colony is affected.
Ant gel bait placed in the cracks of the home for ants to take back to the colony. 
Rodent Control in Bellevue
Your home should be a safe, clean place to rejuvenate from all that life entails. But when rodents find their way in, say goodbye to that peace of mind. Midwest Pest Control is here to help. We offer rodent control that not only clears your home but prevents future infestations.
When you partner with us for rodent removal, you can expect:
A comprehensive inspection by one of our professional rodent exterminators.
A control treatment plan tailored to your specific needs.
Safe rodent treatment using reduced-risk products.
Rodent prevention through enclosed bait stations designed to be inaccessible to anything but rodents, protecting your family and pets.
Complete satisfaction, or we'll come back and re-treat for free.
Local Experts You Can Trust
At Midwest Pest Control, we never stop learning. That's why each of our technicians participates in ongoing training to stay up to date with the latest technologies and best practices when it comes to rodent control, as well as our other services. Not only do we know how to safely get rid of mice and rats, but we're also more than happy to share simple tips and tricks you can practice to keep your home free of rodents.
Image