Image
Pest Control in Lincoln Starting at $39/Month!
What kind of problem are you having? Select all that apply.
Pest Control in Lincoln
Pests are unsightly and threatening, and we are more than happy to get rid of them for you! As a family-owned business, we're used to putting family first and make it our pursuit to prioritize your family's pest control needs. We use reduced-risk products to guarantee you receive service that's safe for you, your family, and your home. 
Our pest control in Lincoln will protect you from:
Ants
Spiders
Wasps
Bees
Cockroaches
Rodents
Moles
Voles
Silverfish
Earwigs
Centipedes
And More!
Family-Friendly Treatments
We're committed to giving you the best and safest service possible. Our Omaha exterminators participate in ongoing training to keep up-to-date on the latest practices and to learn how best to service your home. We also use minimally invasive products 100% of the time to keep you and your family safe in the process!
Image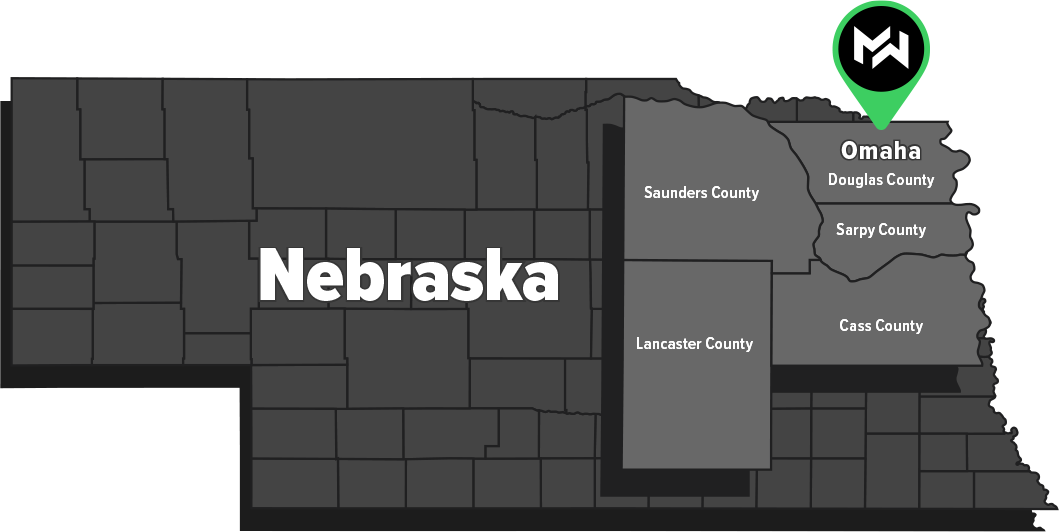 Mosquito Control in Lincoln
Mosquitoes can spread a variety of health-threatening illnesses such as the Zika virus, West Nile virus, and malaria. At Midwest, we are dedicated to protecting you and your family from mosquito-borne illnesses. We provide treatments that eliminate mosquitoes from your property during their 6 most active summer months.
When you partner with our pest control company for mosquito control in Lincoln, you can expect:
A thorough inspection, conducted by our professional mosquito exterminators, to find nests and all areas of infestation.
Use reduced-risk products to treat the vegetation surrounding your home.
Treat monthly for 6 summer months, which is mosquitoes' most active period.
Significantly reduce the mosquito population on your property all year long. 
Return to re-treat if you happen to be unsatisfied with our initial service.
Rodent Control in Lincoln
Whether it's summer or winter, rodents find ways to sneak indoors. For greater protection, we offer rodent control that's proactive and preventative. Our exterminators quickly remove mice and rats from your home by installing and regularly inspecting bait stations that will keep them away for good!
Our rodent control in Lincoln includes:
A thorough inspection of your home, conducted by one of our professional exterminators, to find entry points and hiding spots.
100% family-friendly treatments and solutions for your peace of mind.
The use of high-end traps to quickly remove rodents from your home.
Bait stations are carefully placed around your home to prevent future infestations.
A free rodent inspection and re-treatment if rats and mice aren't 100% removed following initial service.
Ant Control in Lincoln
Getting rid of ants can be one of the most frustrating experiences for any homeowner. Don't waste your valuable time and resources on ineffective treatments that ants will quickly outsmart. Instead, partner with the expert exterminators at Midwest. Ants don't work alone and neither should you! Call now for the most reliable and friendly service.
With the following combination of interior and exterior services, we guarantee elimination and prevention of carpenter ants, sugar ants, and more:
Spreading a granular ant treatment in the grass around the perimeter of your home.
Applying a specialized Termiticide formula for quick and effective ant removal.
Using a non-repellent spray designed to be carried by the insects back to their colony to eliminate the source of the infestation.
Placing ant gel bait strategically around your property to ensure it makes its way back to the colony.
Using only pet-friednly, environmentally conscious treatments in the interior of your home for your total safety.
Guaranteed Service for Your Satisfaction
There's nothing more frustrating than being uncertain whether you're getting the service you need. Luckily, at Midwest, you never have to worry about not receiving appropriate treatment for your home. We have a service guarantee to ensure you get the pest control you deserve! Your satisfaction is important to us. If you are ever unsatisfied with our service, contact us and we'll provide you with complimentary re-treatment.
Image