About Us
Get to Know Midwest Pest Control
Midwest Pest Control is locally owned and operated by two brothers who are committed to providing the greater Omaha and Lincoln areas with the best service possible. Their dedication to their community shines through their excellent customer service and leadership. 
Image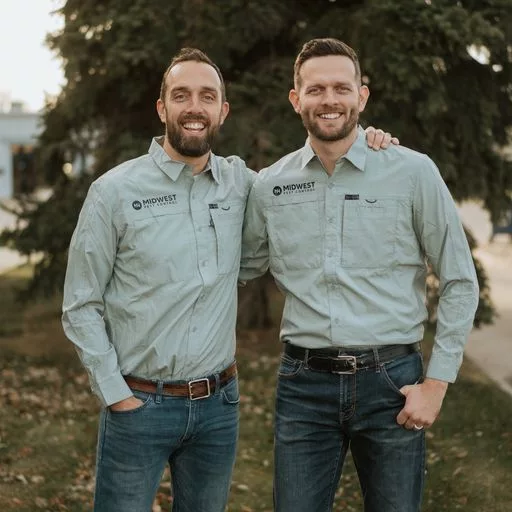 Image
Family Owned
Midwest Pest Control is a family owned business in Nebraska run by two brothers, Max and Nate Perkes. The Perkes brothers strive to maintain a business model centered on their customers' needs. They work hard to ensure their customers and employees are treated with respect and care, as though they were family.
Quality over Quantity
Midwest Pest Control is a small business. Their small size allows them to build lasting professional relationships that they are proud to uphold. Midwest Pest Control prefers quality over quantity. They continue to strive to provide top quality service for every customer.
Image