Image
Save $50 on Pest Control in Ankeny
What kind of problem are you having? Select all that apply.
Pest Control in Ankeny
Life is too short to give pests all of the control, and you shouldn't have to worry about them day in and day out. A pest infestation can have you feeling hopeless and stressed out, and you shouldn't have to resort to do-it-yourself pest control. At-home remedies can cost you more money and headache in the long run, so let the professional Des Moines pest exterminators at Midwest Pest Control take over the task. When you let the experts handle the difficult stuff, you'll be sure to find peace of mind.
Our skilled pest exterminators are trained to handle any infestation, including:
Ants
Flies
Cockroaches
Bees and Wasps
Centipedes
Spiders
Mosquitoes
Rodents
Earwigs
And more!
Image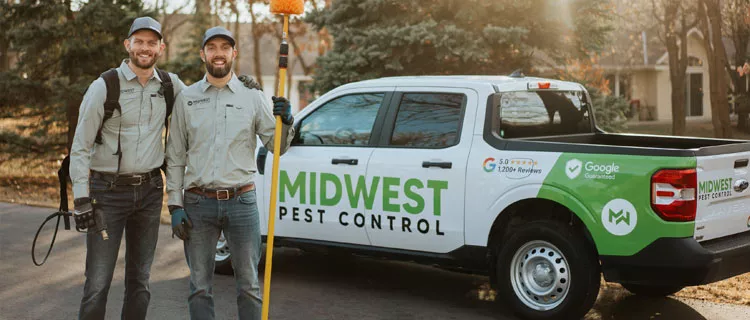 Image
Keeping Your Loved Ones Safe for a Lifetime
At Midwest Pest Control, we know family takes priority. As a family-owned business, quality work is at the center of what we do. When we visit your home for a pest inspection, you aren't just another house– you're family. With this in mind, we use only the most eco-friendly products to ensure that your home remains a safe environment for your children, elders, and pets. If you advocate for the safety of your family, remember to choose the team here at Midwest Pest Control!
Image