Image
Save $50 on Guaranteed Pest Control in Elkhorn
What kind of problem are you having? Select all that apply.
Pest Control in Elkhorn
Here in Nebraska, any number of pests can sneak into your home across our varying seasons and weather conditions. In order to keep your home pest-free all year, you need a team of local exterminators who can deal with just about anything. At Midwest, we protect your home from all common household pests, including: 
Ants
Spiders
Flies
Mosquitoes
Cockroaches
Rodents
Bees
Wasps
Earwigs
Centipedes
And many more!
Image
Image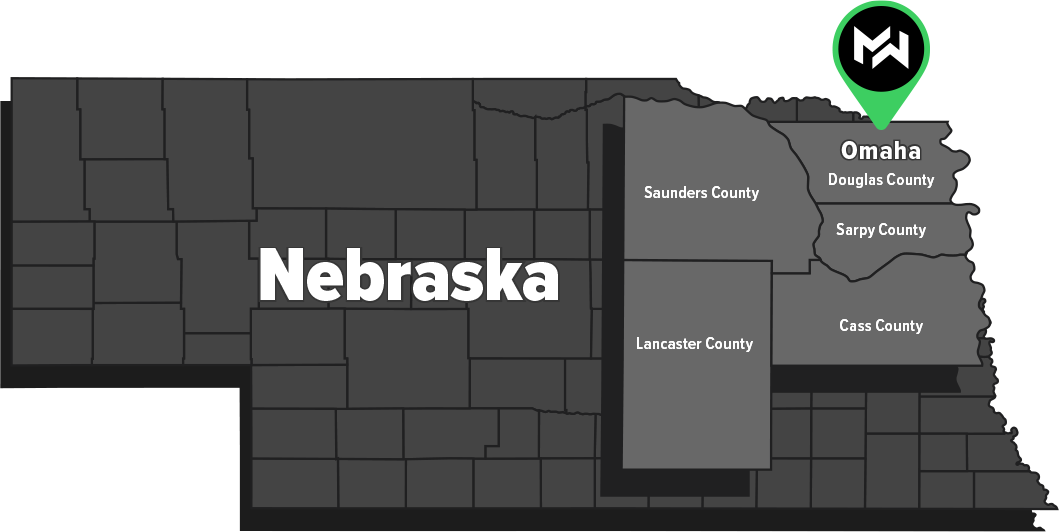 Convenient and Effective Treatments
When pests invite themselves in, you need our pest control in Elkhorn to send them away for good! Our outstandingly-trained exterminators will rid your home of pests quickly, using eco-friendly products that keep your loved ones safe. Most of all, we remove the stress that accompanies an infestation. Don't let household creepy crawlies get comfortable, let us kick them out today. 
Our pest control in Elkhorn includes:
A comprehensive and free inspection of your home.
A reliable pest removal plan designed around your needs.
Outstanding customer service at every step. 
Recurring service from just $39/ month.
And much more!
Rodent Control in Elkhorn
Because of their size, rats and mice can cause significantly more damage to your home than a smaller pest like ants or cockroaches. Rodents are known to chew through walls, insulation, and even electrical wires, putting your home at risk of expensive repairs. If you suspect that rats or mice have made themselves at home inside your house, take action immediately by contacting the rodent control experts at Midwest Pest Control. We have the products and expertise needed to provide year-round relief from all types of rodents. Protect your household by giving us a call today!
Get Rid of Rodents Safely and Effectively 
Getting rid of rodents doesn't have to mean putting your family at risk of dangerous chemicals. At Midwest Pest Control, our treatments are designed to provide the complete rodent removal you're looking for without risking the health and safety of your household. Our minimally invasive rodent control includes the following services:
A thorough inspection conducted by an experienced rodent exterminator to pinpoint the infestation and any entry points.
A custom treatment plan tailored to meet your unique needs.
Minimally-invasive trapping and treatment for complete removal.
Installation of highly effective bait stations for lasting rodent control.
Free re-treatments if you are not 100% satisfied with our services!
Ant Control in Elkhorn
A handful of ants in your kitchen may not be alarming, but there are likely thousands more that are just out of sight. Their sheer numbers make it frustrating and almost impossible to eliminate ants on your own, which is why it's best to choose professional ant control in Elkhorn. We use reduced-risk products to remove carpenter ants, sugar ants, and more.
When you partner with us for ant removal in Elkhorn, we will:
Create a protective barrier around your home with a granule treatment.
Use a specialized termiticide formula that also targets ants.
Apply a non-repellent spray that ants take back to their colony.
Place gel ant bait in the cracks and crevices of your home.
Guaranteed Relief from Pests
When you're facing an infestation in your home, you need to know that your pest control company can shut it down. With that in mind, we guarantee your satisfaction! Better still, if the critters come back between services, we offer free re-treatments to get rid of them at no extra cost to you. Skip the DIY solutions and unreliable services and instead, choose the local pest control experts in Omaha that you can rely on.